Vlotter, sneller, efficiënter en overal werken? Met onze cloudoplossingen heeft u altijd en overal toegang tot de bestanden van uw bedrijf. Maak die efficiëntieslag en zet de stap naar de cloud.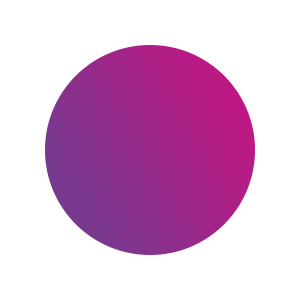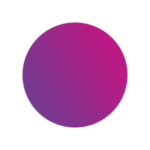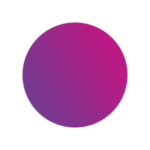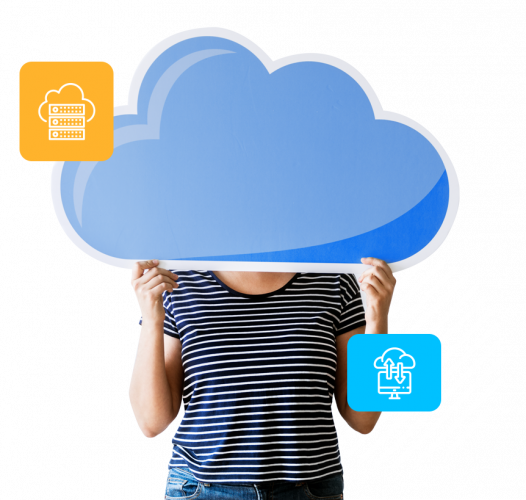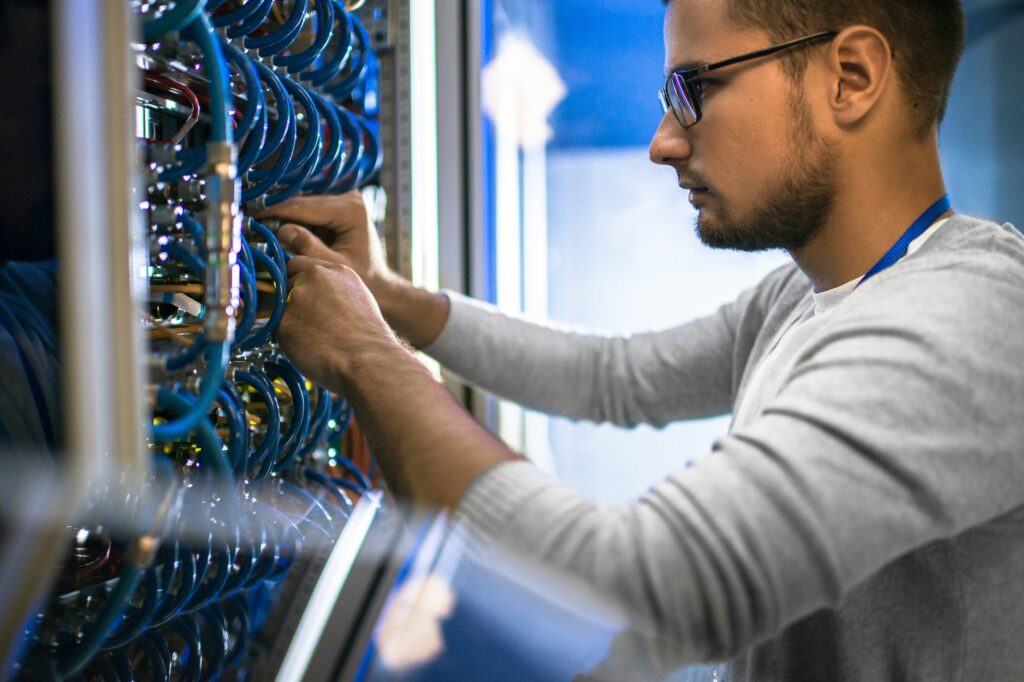 Transformeer de manier waarop je werkt met Microsoft
Het werken van de toekomst? Dat begint met werken in de cloud. Werk zorgeloos en toch optimaal beveiligd van overal. Ideaal voor telewerkers, uw sales en ga zo maar door. Met de performante oplossingen van Microsoft zet u probleemloos en veilig de stap naar de cloud. Zo bent u klaar om toekomstgericht, efficiënter en rendabeler te werken.
De stap zetten naar de cloud en/of efficiënt werken in de cloud? Bouw maar op Microsoft Azure. Hét cloud computing platform en ideaal om al uw apps en toepassingen op te laten draaien.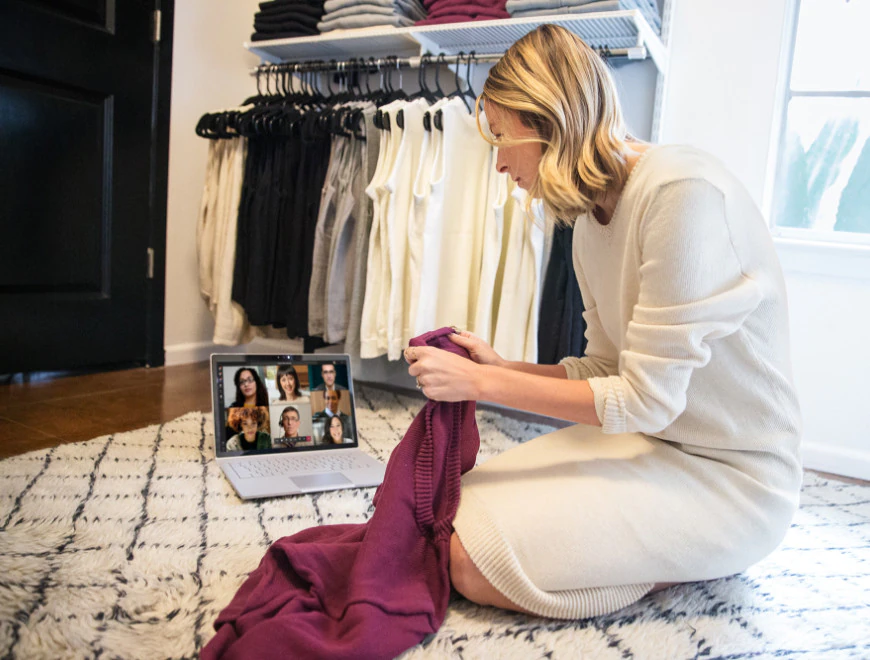 Wees productief op elke locatie
Krijg werk gedaan en blijf in contact, of je nu extern werkt of op locatie.

Chatten, bellen en vergaderingen hosten
Documenten delen in de cloud
Samenwerken met behulp van Office-apps
Contact houden via e-mail en agenda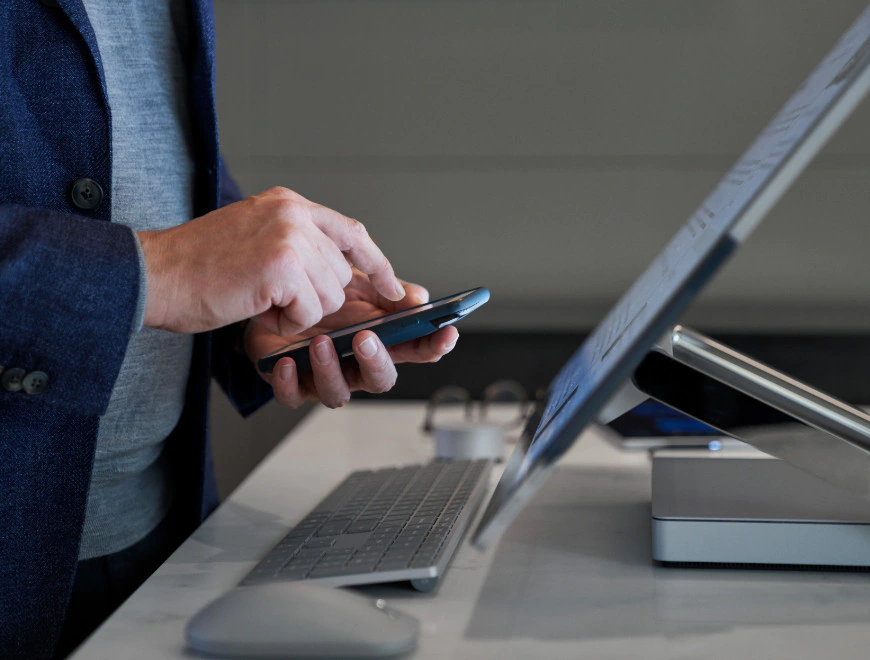 Uw bedrijf beveiligen
Help bedrijfsgegevens te waarborgen met ingebouwde beveiligingsfuncties.

Verdediging tegen cyberbedreigingen
Klantgegevens beter beveiligen
Je apparaten helpen beveiligen
Gebruikers en apparaten beheren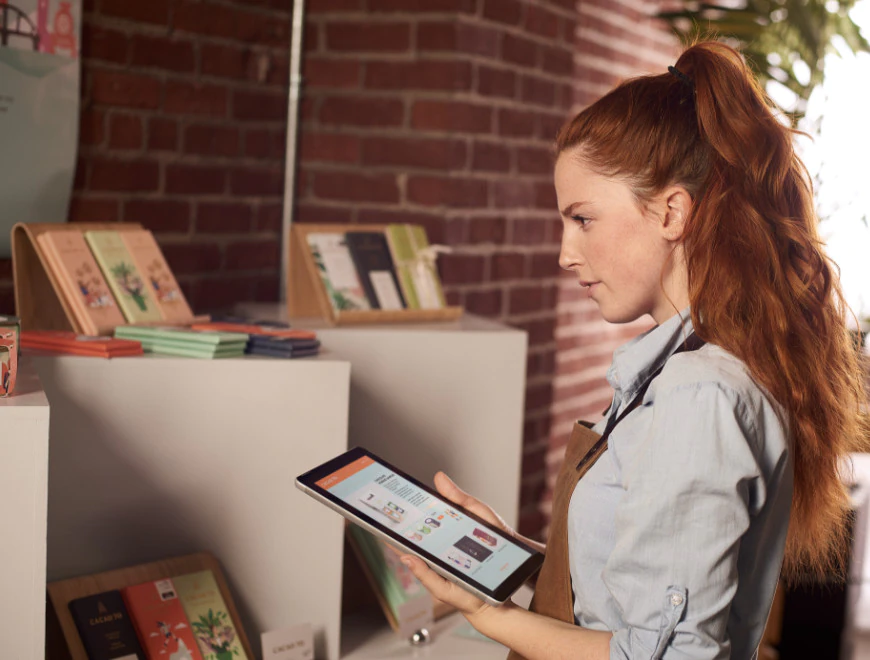 Een kosteneffectieve oplossing
Stroomlijn IT-installatie, -beheer, en -kosten met één productiviteitsoplossing.

Gebruikersproductiviteit verbeteren
Besparen op automatisering en IT-kosten
Bestedingen van leveranciers consolideren
Kosten van beveiligingsrisico's verkleinen
Windows 365 combineert de kracht en beveiliging van de cloud met de veelzijdigheid en eenvoud van de pc. Van contractanten en stagiaires tot softwareontwikkelaars en industrieel ontwerpers, Windows 365 biedt een verscheidenheid aan nieuwe scenario's voor de nieuwe manier van werken.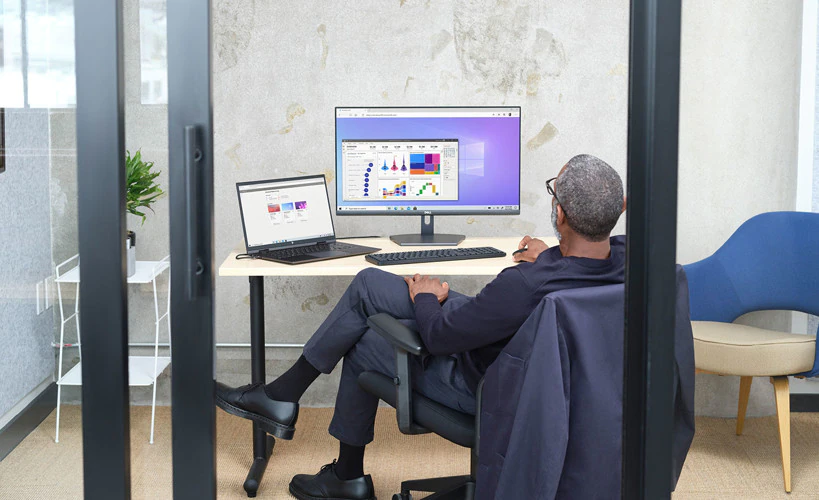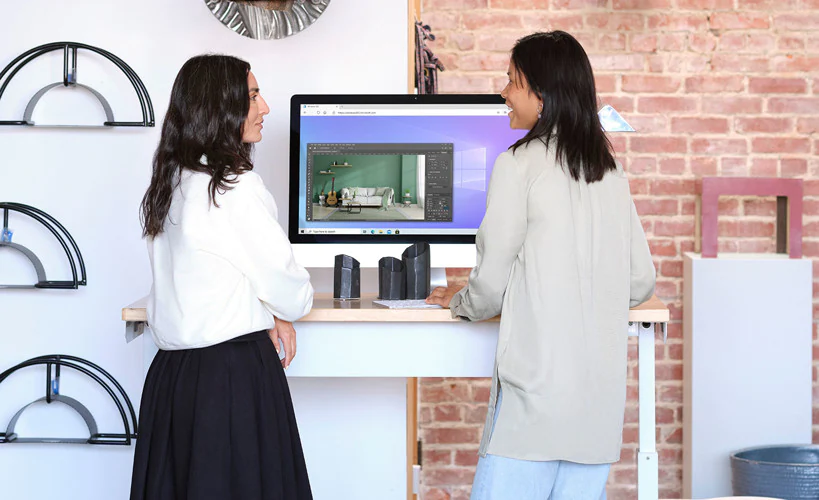 SAMENWERKEN WAS NOG NOOIT ZO MAKKELIJK
Ga verder waar u bent gebleven, op elk apparaat, en ontdek de nieuwe mogelijkheden voor werk en samenwerking. Vereenvoudig de installatie, de implementatie en het beheer van cloud-pc's met gemakkelijke, directe aankoop.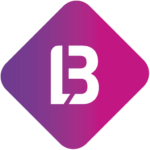 IT SOLUTIONS VOOR BEDRIJVEN & KMO'S